New Year Resolutions
3rd Jan 2019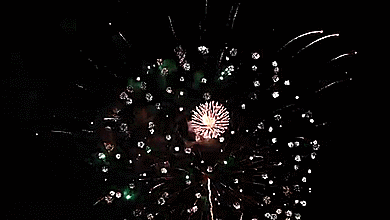 It happens every year - the months fly by, the temperature drops and before you know it, Christmas and Hogmanay have already been and gone. 2019 has arrived and it's time to start thinking about making some New Year Resolutions! We have 4 suggestions below which will make your driving experience much more enjoyable and make your friends and neighbours very envious...
1. Clean your car yourself instead of taking it to a car wash -
I know...the car wash just seems so much more convenient when it's cold outside/there's no time to do it yourself/etc.. But the truth is, industrial cleaning products used at drive-through car washes can actually be very damaging to your car's paintwork and exterior. In order to take proper care of your vehicle, it's a better idea to invest in some good quality car cleaning products and look after it yourself. That way you know exactly what's being used to clean your car and can guarantee that the products you are buying are the best quality. We suggest starting off with our pH Neutral Shampoo. This is a salt-free solution that prevents premature corrosion and foams up nicely allowing you to complete a full car wash with just 1-2 capfuls!
Cleaning your car yourself will also help preserve the vehicle and ensure it stays in it's original state for longer. For more advice on how to carry out a full car wash with our shampoo, read our blog post here.
2. Learn to detail, if you don't already know how –
Car detailing is quite different to a simple car wash and is generally carried out with the goal of leaving your vehicle in pristine condition. Detailing is all about cleaning, restoring and polishing each and every part of the vehicle so that it surpasses the point of just 'clean' and reaches it's original showroom condition. Why not try some new products that you haven't used before? A regular shampoo will always keep your car squeaky clean, however why not venture out a bit and try a few different products? Hydrocoat is applied to your exterior with a ridgeback sponge and will give your paintwork an incredible hydrophobic glossy finish. Aqua Free is our waterless wash and wax product which can be used on most parts of the exterior and will effortlessly clean and wax leaving a smooth shine. Our sundries kit is also an essential for all detailers. This includes a variety of tools designed to work perfectly with our aftercare product range, including a smaller version of our classic Chamois Leather to dry off the car after treating it with products.
3. Keep your interior clean –
It's all too easy to leave a mess inside your car, whether it's old food wrappers, empty bottles, or dirty shoes and pets leaving mud on the seats and floor wells. Start off by clearing out all the rubbish and giving the carpets and upholstery a good hoover. It's a good idea to have a small rubbish bin somewhere in the car to make it easier to keep it tidy in the future. Whether you have upholstery, leather, or a combination of both, we have the products to keep them in their best condition. Our upholstery cleaner will easily remove any dirt on carpets or seats and our Executive Leather Care Kit contains essential items to keep your leather clean, conditioned and in the best condition possible. Our Leather Cleaning Wipes will also come in handy for areas of the car such as leather covered steering wheels as these are very prone to clinging on to germs.
4. Always come prepared –
This is important all year round, but particularly in the Winter months. Icy roads are very dangerous and common in the UK at this time of year. It's always a good idea to come extra prepared with some safety essentials in your vehicle. Our Emergency range contains a great selection of items which will come in very handy in road emergencies. For example, tyre inflators are useful in case your tyres suffer a puncture in the middle of nowhere and need something to keep them going until you can reach a garage. In the case of a breakdown, it's a good idea to warn passing cars of your position with a Hazard Triangle. Each item in this range can come in handy and you never know when you will need to rely on these items, so have some peace of mind by storing these in the back of the car at all times. It is also a good idea to have some additional emergency supplies in the case of a breakdown – for example, a blanket, snacks and water will always come in handy if you are waiting on help to arrive.
We hope this gives you some car care inspiration for the new year! For more hints and tips on how to keep your vehicle looking great this year, follow us on social media and stay updated: